Links at Crowbush Cove: An Island Beauty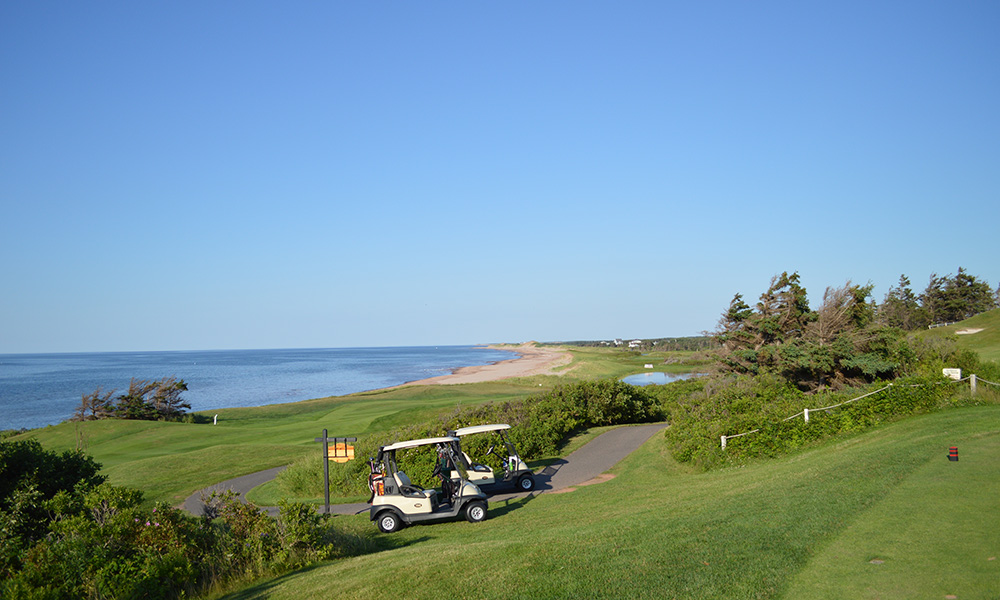 In recent years the Canadian golf game has really been picking up. Well maybe not with tour players but certainly with awe-inspiring landscape and scenery as most recently seen in Nova Scotia and the Coore-Crenshaw masterpiece Cabot Cliffs. I want to remind you of the original maritime jewel, the Links at Crowbush Cove.
Located on the northern coast of the beautiful island of Prince Edward Island, Canada. The Links at Crowbush Cove is an amazing piece of property. Overlooking the Gulf of St. Lawrence it's about as close to Ocean golf as you can get in Canada.
We end up playing with one of the courses local favorites who had come back from playing college golf in Michigan. Like anytime you play with a local they give you some tips about where to play. But he didn't stop there. He was more interested in pointing out some of his favor views of the course. Particularly, going back to the back tees of home #11 to grab a panoramic shot of the gulf.
If you don't have the Links at Crowbush Cove on your list of must plays I would advise you to rethink that. If you have Cabot Cliffs/Links on your itinerary think about taking the fairy from Nova Scotia to PEI and get an extra round in here. You won't regret it.
Angel Park Las Vegas: Hotter than Hell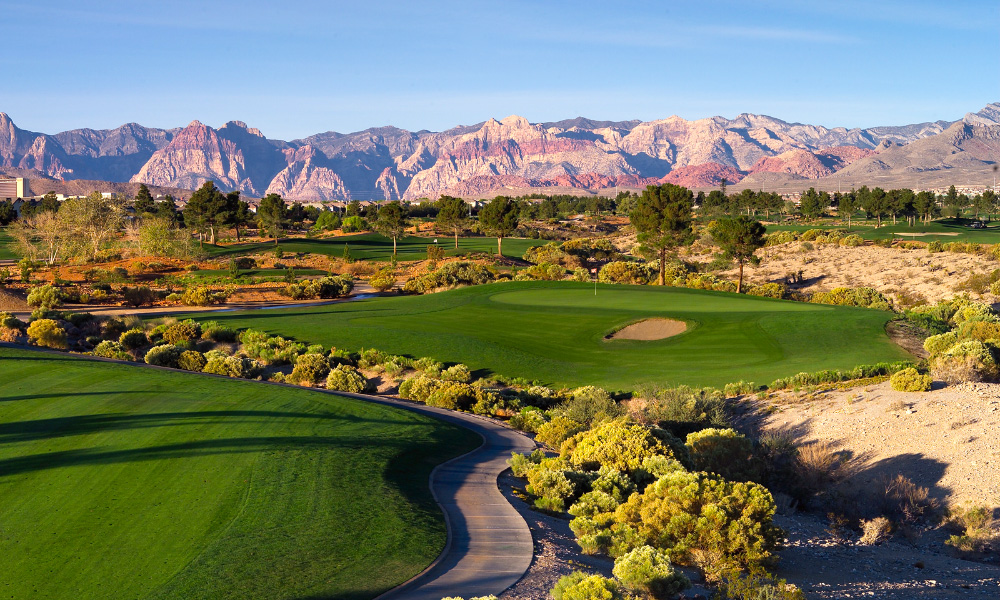 A golf course can be consider hot for many reasons. It could be a beautiful perhaps even sexy looking course. Or maybe there is little relief from the relenting Sun and the sweat is staining your golf glove. Angel Park Golf Course in Las Vegas, Nevada covered off both of these definitions when we played.
When we were there in mid-September the mercury cruised right past 100F (40C). So I can't imagine what it would be like in the middle of summer. That's likely why during the hot summer months you can usually find really good rates here at Angel Park.
Temperature aside Angel Park Mountain course was a real pleasure to play. Designed by Arnold Palmer in 1990, the stark contrast between lush green grass and the barren desert is truly amazing.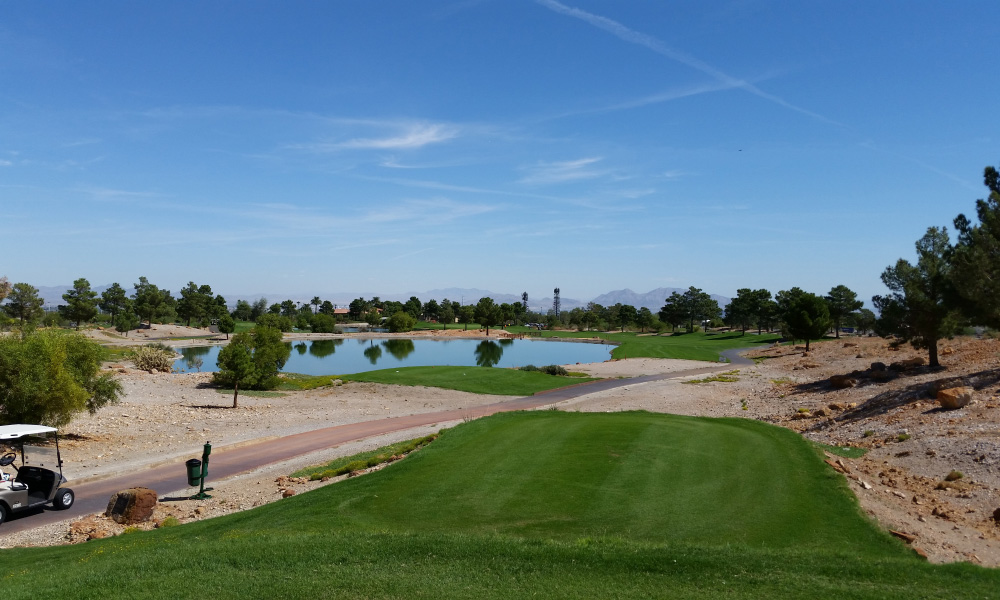 Only a stone's throw from two of Vegas' most famous courses the TPC courses of Las Vegas and Summerlin. At Angel Park the settings and the views are much the same but for a fraction of the price.
Although it's located a little further off the strip, any trip to Vegas would benefit from a visit to Angel Park. Even if you can't come during the day, they have a 9 hole lighted course and putting course to keep you busy at any hour.
Wailua Municipal Golf Course: A muni with a view
A resort view without the resort price.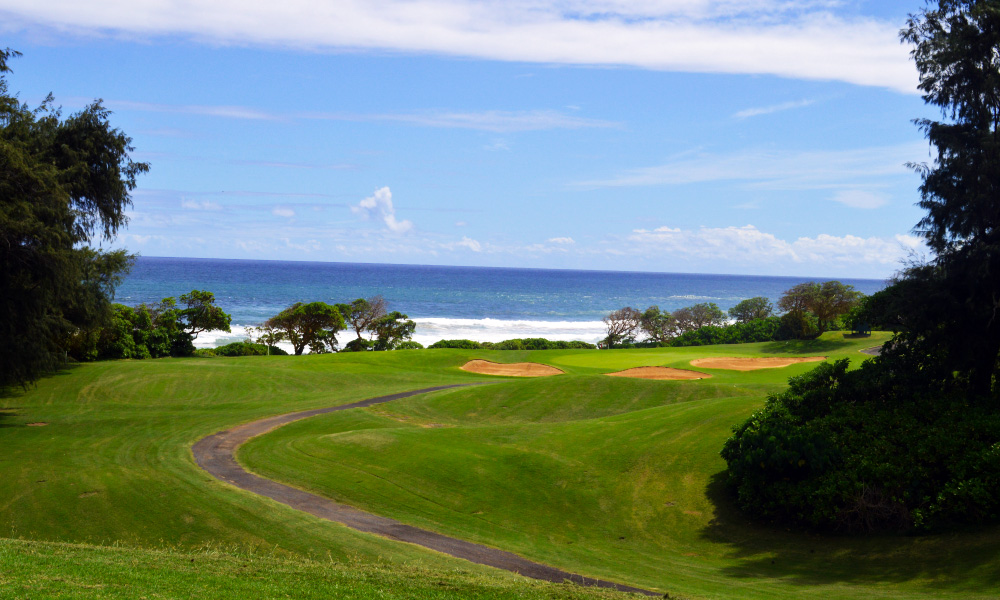 Much like the rest of Hawaii, on the island of Kauai, there are many great resort golf options. But one of the course that can be easily overlooked is Wailua Municipal Golf Course.
One of the great things about travel is being able to connect with the locals to learn more about their city, and culture. So what better place than the islands municipal golf course.
Once you step up the first tee you can see why the locals love to play here so much. The first 3 holes of Wailua Municipal Golf Course run along the ocean with views through the trees. I especially liked the view behind the Par 3, 3rd tee box.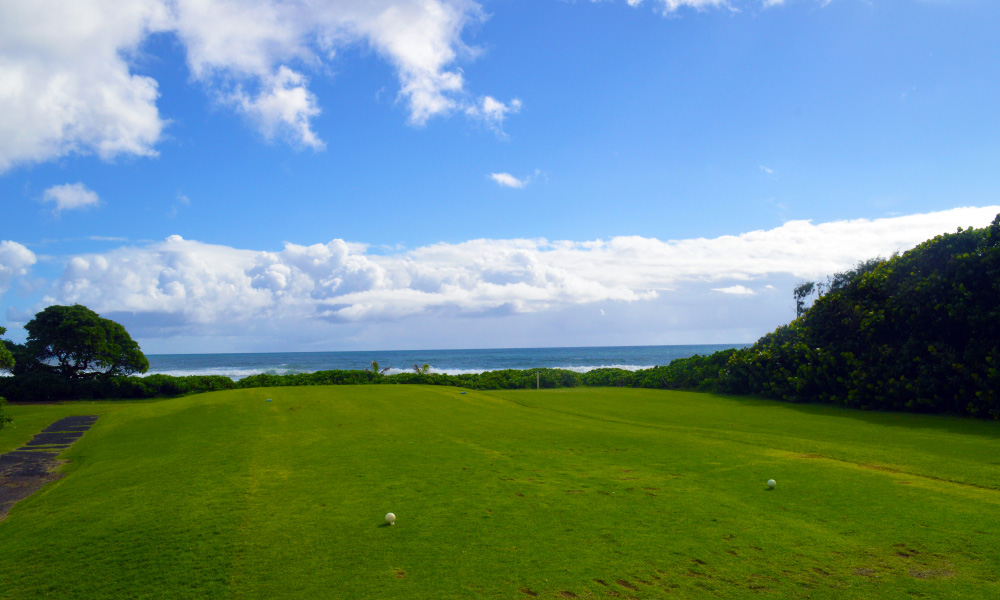 For non-residents weekday rates of $48, and weekend rates of $60 you would be very lucky to find a better value on the island.
If you come to Wailua Municipal Golf Course and can't play the full 18. I suggest you do. Make sure you play the second 9. There are a number of great holes on the second 9, but the one you want to see is #17.
The 17th hole is a medium length downhill par 3, with the Pacific ocean as the backdrop. It's as challenging as it is beautiful with 3 large bunkers surrounding the front and sides of the green. It's truly an amazing hole.
Don't want to take my word for it, maybe Matt Ginella will convince you. He ranked Wailua Municipal Golf Course the best value on Kauai.