Jimmy's Maui Golf Rentals: Leave your clubs at home
Traveling with golf clubs sucks. Make a birdie on your next trip to Maui by saving your sanity and your money.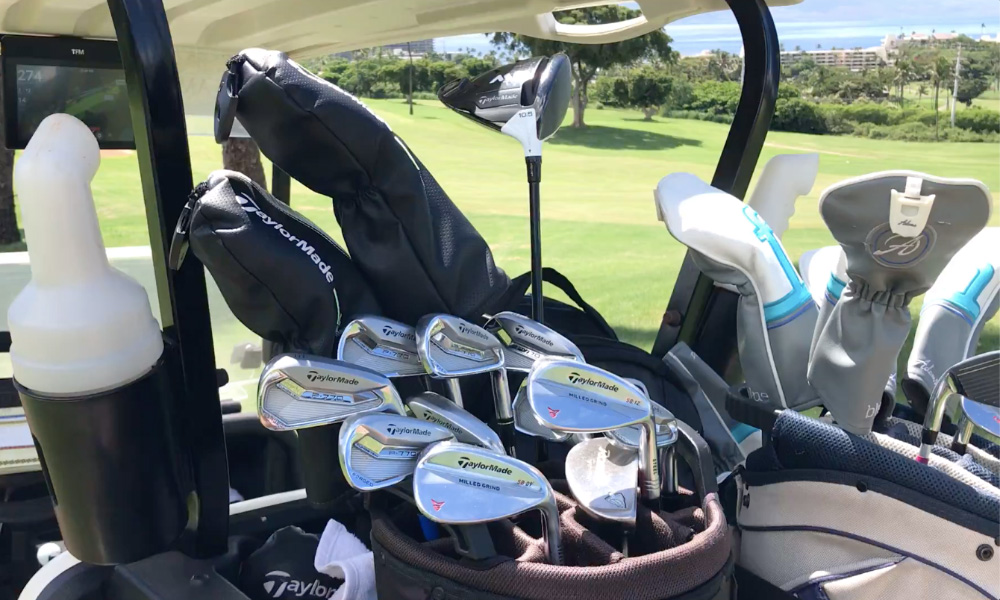 Do you love to golf when you travel but hate to lug your clubs through the airport or giving the airlines, even more, of your hard earned money? Well if you are going to Maui, Jimmy's Maui Golf Rentals is your answer.
This past October that was the dilemma my wife and I were faced with when vacationing in Hawaii. Although we have had good experience traveling with our clubs to other locations in the past. We knew we would already have enough luggage to get through the airport and the extra baggage costs were getting too high.
But there is still something to be said about golfing with familiar clubs. Golf is already hard enough, why would you want to play with a random set of clubs.
Now of course you can always pay for a premium set at any of the courses on the island. But what if you plan to play multiple rounds, or you want to guarantee the type of clubs you will play? Those are both things that Jimmy's Maui Golf Rentals can help with.
At Jimmy's Maui Golf Rentals you can choose from over 150 premium iron sets from brands like Adams, Callaway, Cobra, Mizuno, PING, Taylormade and Titleist. You are sure to find a great set, and maybe even the set you use at home. For myself, I chose the Taylor P770 irons, which came with M2 woods, and Taylormade wedges.
But why stop with clubs. At Jimmy's Maui Golf Rentals you can even add on shoe rentals and purchase balls, gloves and tees. So you don't have to worry about anything. Except maybe hitting the fairway, but don't forget your golfing on your vacation!
One more important benefit of using Jimmy's Maui Golf rentals. They will deliver your premium golf clubs and accessories to any resort, condo, timeshare, or private home ANYWHERE in Maui. Remember your on vacation so relax and let them take care of it.
For anyone looking to golf to Maui, or the Big Island (Jimmy also has a location in Kona) I would recommend checking out Jimmy's Club rentals. Do yourself a favour, you can thank me later.