Making a Case for Separate Tour and Amateur Rules of Golf.
"The idea that [amateurs] play the same game is ludicrous."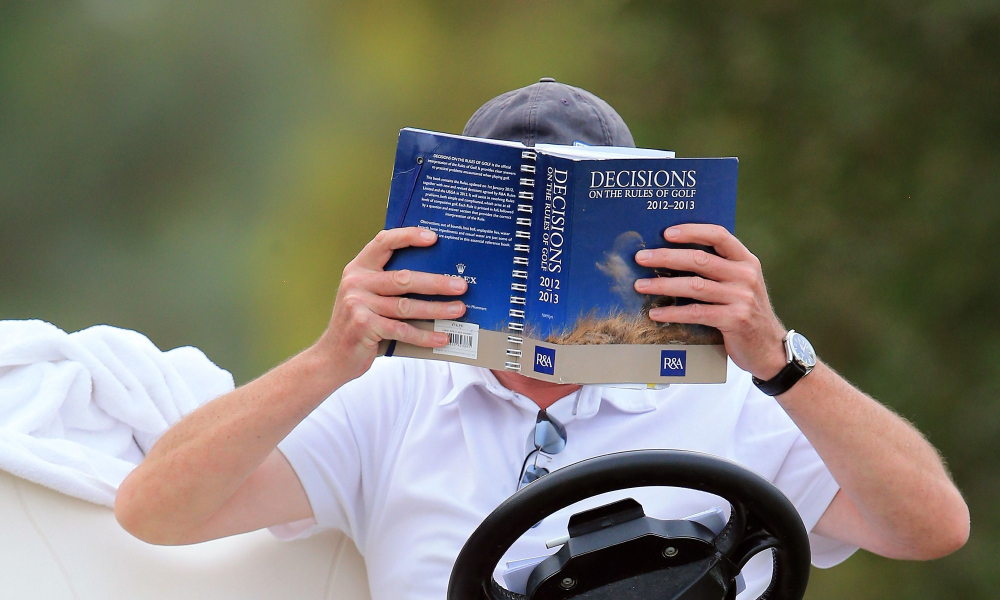 There is a lot of talk about the rules of golf this year with the big changes by the USGA and R&A. And although I think the rules are a good change in general. It's likely more for the amateur player than the tour players. This is why I think there should be two sets of rules.
On a recent episode of the Erik Anders Lang Podcast. Matt Ginella from Golf Channel's Morning Drive was a guest. And early on in the podcast he made a great point on the recent changes to the rules of golf. "The Pros play a different brand of golf".
This year's changes to the rules of golf were focused around making the game faster. Which is certainly a great idea. Rounds are longer than ever and guys like Brooks Koepka are definitely in favor.
"We can play something that is similar to [tour players], we can have variations of the rules. But at the end of the day, we don't play the same game that they play."

Matt Ginella
Pin in or out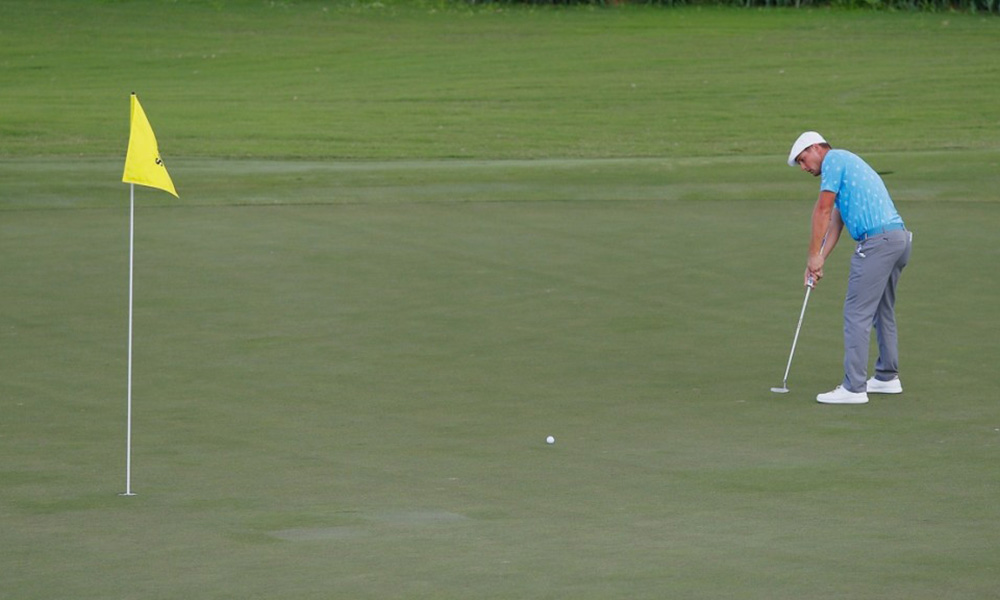 When talking about keeping the pin in. Matt goes onto say that the intention of the rule was to help amateurs when the pin is far away that they can putt without fear of a 2 stroke penalty. Which should speed up the game.
But instead what you see if the pros looking at how they can use it to their advantage to hole more putts. And just like Matty G, I think it will actually slow down play.
"Leaving the pin in, tapping everything down on the green, dropping from your knee so you don't have to repeatedly re-drop. It makes sense for the amateur game."

Matt Ginella
So perhaps the amature game would benefit from this change to the rules of golf. But in the tour game it will take away from the challenge of putting the ball in the hole. And perhaps even slow down play.
Anchors away
In 2018 the USGA and R&A jointly made a change to the rules of golf that banned the use of an anchored putting stroke. Citing that "The [putting] stoke is a fundamental element of the game"
A stroke is a fundamental element that defines the game of golf and is meant to involve the player freely swinging the entire club at the ball. Anchoring the club relieves the player from making a free swing by restricting the movement of the club as if it were physically attached to the player's body and thereby providing extra support and stability for the stroke.

R&A

So then how is making a putt without using the flagstick as a backstop not also fundamental to the game?
Amature vs. Pro
There is a lot made about the difference between amature and pro golfers. Ask anyone who has turned pro and wanted to get their amature status back.
If the governing bodies that make the rules of golf are so sticky on the difference between these two statuses then why not have two different sets of rules?
Too much distance
Another topic that has been picking up more steam is the debate on rolling the golf back back to slow it down. With the golfers getting more and more athletic, the balls are certainly travelling further. But I think the jury is still out on if it's actually the ball.
If a golf ball roll back were to happen, it's my opinon that it should only happen at the pro level.
"The idea that [amateurs] play the same game is ludicrous."

Matt Ginella
Imagine taking 10 to 15 yards away from a weekend hacker because they have to use the same balls as the pros. If you want to "grow the game", this change would have the opposite effect.
Having a different set of rules would allow for changes to the ball at the tour and pro levels, but leave the recreational golfer to choose the ball they want.
Examples from other sports
You don't have to look far to find examples of rules being different between pro and amature sports.
Being Canadian, it's easy to look at Hockey. The rules that the NHL and international hockey use are different. The rinks are even different sizes. Penalties are also differnt. In the NHL fighting is allowed and only penalized with a 5 minute penalty. Where as in other levels it's prohibited and will get your ejected from the game.
In american football a ball is only considered to be caught if two feet touch in bounds. But in college (amature) football only one foot is required. Why? Because its so much harder to do.
In baseball, the pros are only able to play with wooden bats. But in lower levels metal bats are allowed. If professional baseball players could hit with a metal bat, every hit would be home run.
Even in the new rules of golf one of the changes only affects the recreational golfer. Only for recreation golf, the stroke and distance penalty is changed for any shot that goes out of bounds. So why not just have an entirely different book?
It's a net positive
Overall I believe the changes made this year are a net positive for the entire game of golf. But a few other rules and future rule changes could and likely should change to just be for the amateur game.
That's it… I'm pulling the pin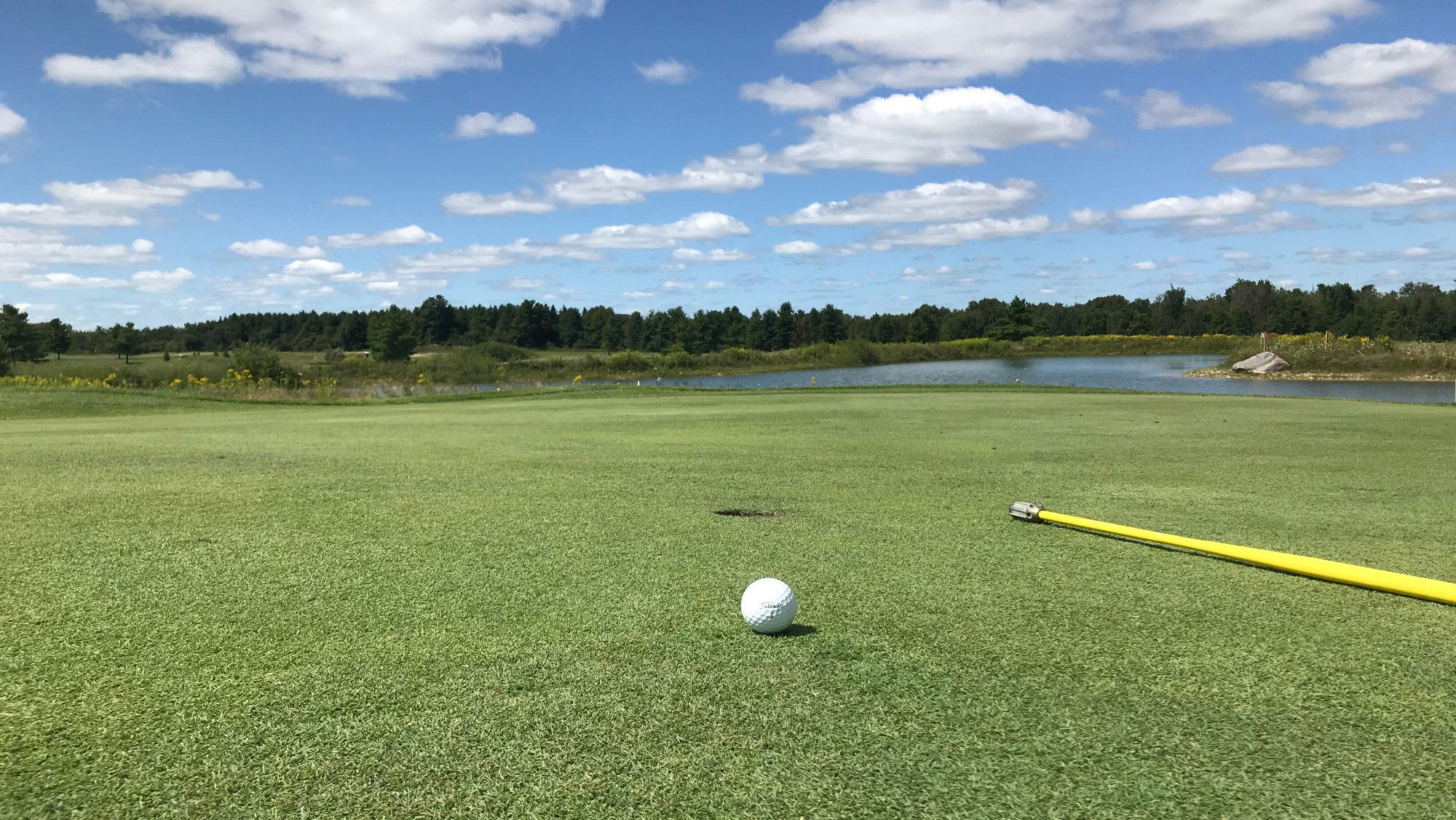 This year started with so much promise. Everything was pointing towards a great season on the greens. Least of which I wasn't going to be pulling the pin because the new rule that would allow leaving the flagstick in the hole.
See I'm a big believer of the scientific method, so when I saw these results from the guys at MyGolfSpy, it was clear to me. The pin stays in!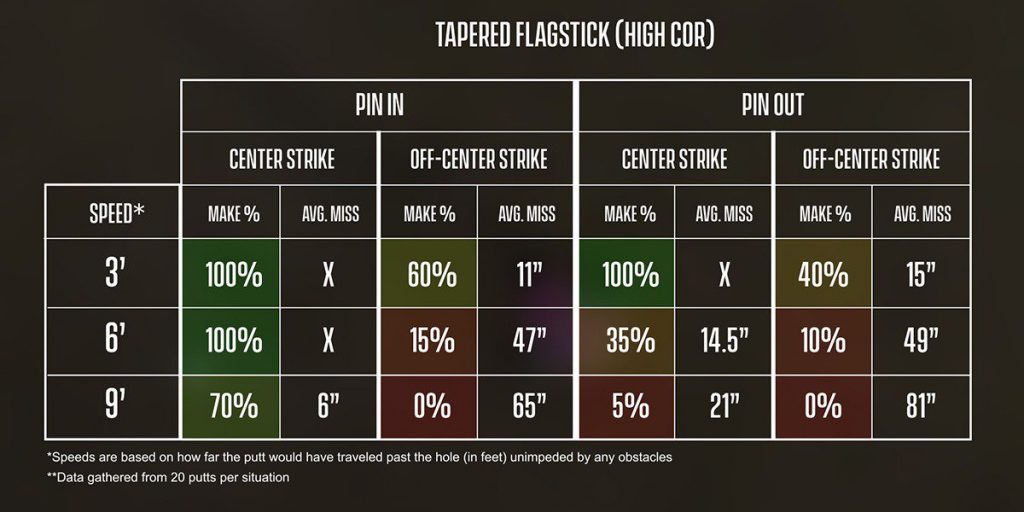 But here is what the test missed. These results assume that you hit the hole/pin.
Now it's not all bad. Anecdotally I think not pulling the pin has helped with my lag putting. The pin gives me a much better target to aim for and get my first putt nice and close. Well, maybe close enough, or what should be considered close enough. But more on that next. So, for now, I will continue to leave the pin in for longer putts.
But here's the rub. When I am faced with a 3-5 foot putt I have been missing way too many. And I think I know why… or at least it's what I have come to believe. When I stand over a short putt the goal is to hit the back of the cup with a confident stroke. However, when the pin is in I think subconsciously I fell I need to now enter one of the sides because the hole seems to look a little smaller.
I've never been a lights out putter but I tended to still average around 1.9 putts per hole. In 2018 I average 34 putts / round. But this year I'm at about 37 putts / round. not
For a more concrete example, let's looks at my recent club championship rounds where I left the pin in for almost every putt. Hoping that it would give me a competitive advantage. Instead I now believe it may have been a competitive disadvantage.
In the 2 day tournament I shot rounds of 77 and 78. It both rounds I played fairly well tee to green. But in round two when I shot a 78 I was lights out. Hitting 92% of fairways and 78% (14) greens.

Looking at these numbers it would be easy to assume that the first putt lengths were longer. And that might be right, but when looking at my second putts there were usually 3 feet. In my opinion, well within the range of must make. If I could just hit the hole, as the MyGolfSpy data suggested.
Of course it must be taken into account that these putts weren't always flat. But each time I felt like I hit a good put but I would constant lip out. 5 times in fact, in the second round. And 4 times in the first. But it was certainly more pronounced (read, aggravating) in the second.
Moving forward I'm pulling the pin... sometimes
I have and still find it helpful to leave the pin in for long putts. So I going to remain leaving the pin in there. If not just to speed up play like the USGA had originally intended.
On short putts of around 3-5 feet I will be pulling the pin from now on. Right or wrong, this will be my latest experiment to see if I can turn this bus around. #no3putts
2019 PGA Golf Season in Review
The 2019 PGA Tour Season has come to a close. Let's have a look back.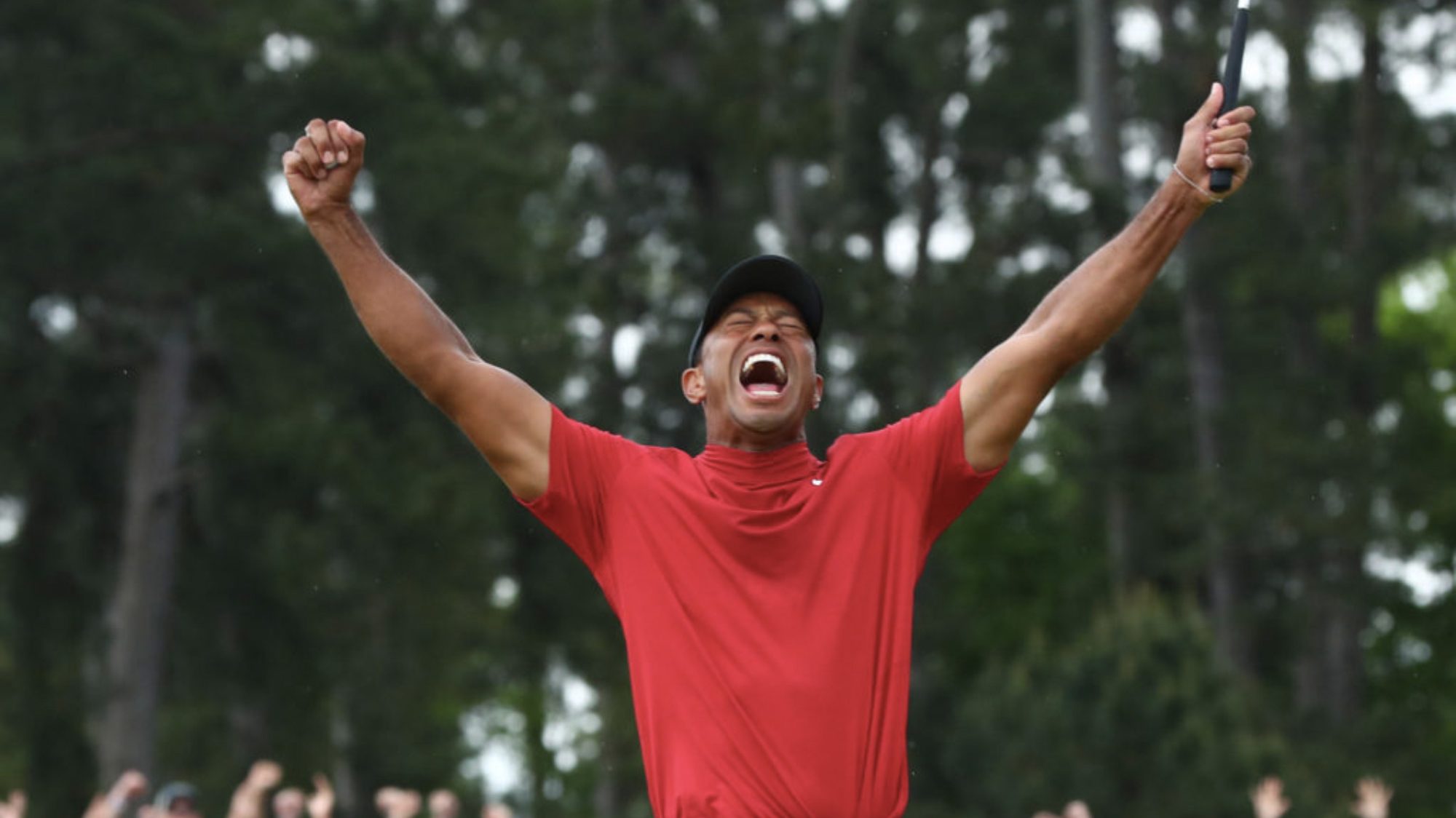 With the final putt by Rory McIlroy, we have only the second repeat FedEx Cup Champion. Having hoisted the final trophy the 2018-2019 PGA season has come to a close. And what a season it was! Let's take a look back.
New rules of golf
Not sure if you heard but the rules of golf changed this year… and it produced some really great storylines.
To leave it in, or pull it out?
Of all the rule changes this was probably the biggest. Would leaving the pin in for a putt help the pros make more putts?
The rule immediately divided the tour. You had players like Bryson DeChambeau and Adam Scott say they would use the pin to their advantage. And guys like Justin Thomas and Brooks Koepka say they would always pull it.
And then science came into the conversation. MyGolfSpy released their findings from an experiment that showed that leaving the pin in would help you make more putts. Not to be outdone Golf Digest released their own independent study that showed the opposite. What was a golfer to believe?
Given that the rule was originally created to help speed up play, I wonder if the governing bodies will reconsider making adjustments to the rule.
At the end of the day, these guys on tour are already such incredible putters that it likely wouldn't have an effect. I think it was really just a crutch for those guys trailing in the putting category.
Drop it like it's hot
If you would have told me before the start of the season that the new rule to drop from knee height, was going to cause such a stir. I'm not sure I would have believed you.
But it certainly did…
Both Jordan Speith and Bryson spoke out about how absurd the new rule is. But then Rickie Fowler took a penalty for a bad drop. And then he responded as only Rickie can #savage!
With a year of this new rule out of the way, I don't expect much more talk about it. The knee drop did feel weird the first few times. As I'm sure dropping from shoulder height did for those guys who had to drop it behind their backs.
Kuchar stiffs his caddie
Admittedly, this should have been a non-story but the way the Matt Kuchar handled it made it bigger than it ever should have been.
Should Kuch have just paid his local caddie as he would have his regular looper? Yes.
Did he think he was going to make it better by trying to explain his reason for not? I'm not sure. But it became clear pretty quickly it didn't. And in the end, he paid up. However, his reputation may have taken a bit of a hit.
I know one person who didn't want to let Kuch forget… the FedEx Cup Champion!
Tiger was back!
This year's Masters was one of the moments in sports history when you remember where you were when it happened. Tiger winning his 5th green jacket was truly special. And up until the second 9 on Sunday, I'm not sure if anyone really thought it would be possible. Well, maybe this guy did.
After the first 2 days, there were a bunch of Major champions within 3 shots of the lead. It was really anyone's tournament.
I don't think I will ever forget that moment when you realized that Tiger might actually win his 15th major. The second 9 on Sunday was such a special 9 holes. Of course, it was shocking when Brooks, Tony Finau and others in contention for the lead rinsed their tee shots into Raes Creek on the 12th hole "Golden Bell".
Then, like out of a movie. If there wasn't already enough drama, Tiger almost makes a hole-in-one on the 16th hole with Michael Phelps watching behind him. So amazing!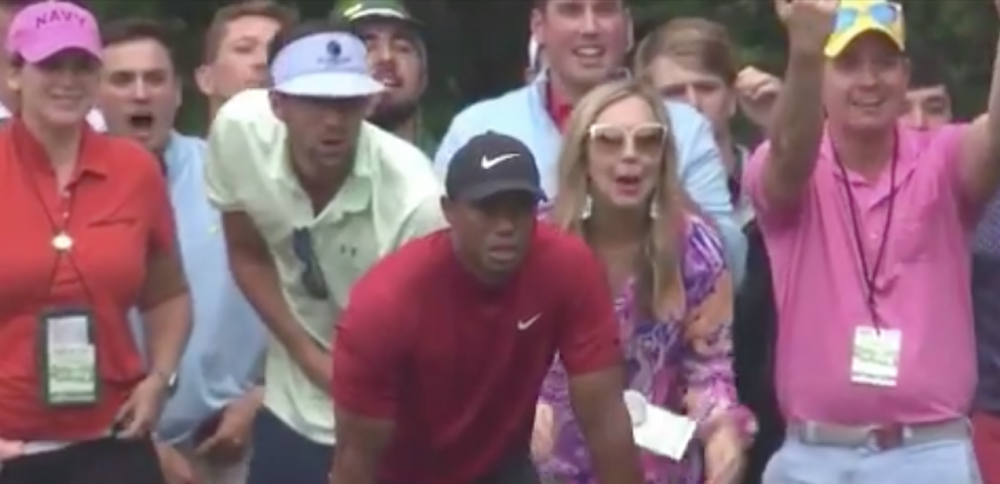 Finally, there was his reaction after making his putt on the rebuilt 18th green. Tiger said the putt didn't move the way his past experience led him to believe. And as he walked behind the green he shared an amazing moment with his kids, which many contrasted with his embrace with his Dad Earl. As I sat there in shock about what I had just seen, his words from his interview at the start of the week struck me. "I don't need to win… But I really want to". Yes, yes he did.
The next day after I woke up and knew it wasn't a dream. I was left thinking about what this means for the rest of the year. Could this be the year he breaks Jack's record? Everything seemed to be lining up. He had won majors at both Bethpage and Pebble Beach, and he could always find a way at The Open. Ultimately, it wasn't meant to be and he struggled much of the rest of the season. But there was still no doubt. Tiger was back!
Brooks the Major killer
There is no denying that Brooks Koepka is a major player. Yet I still don't think he gets the respect he deserves. But I don't think people expected Brooks to come out with such a demonstration of confidence.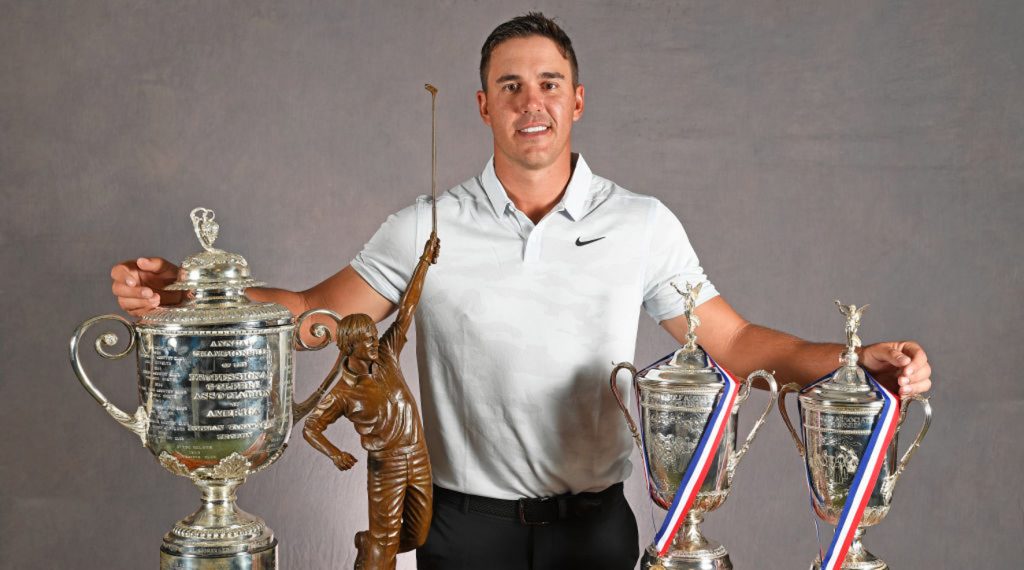 First, he was quoted in saying that "majors are the easiest ones to win". Then he said "I just practice before the majors. Regular tournaments I don't practice". Putting a bad taste in the mouth of some. But at the end of the day, you can't argue with the results. With back-to-back US Opens, almost making it a three-peat with a runner up finish at Pebble this year. Back-to-back PGA Championships, by destroying Bethpage Black. Rounding out his major season with a T2 at the Masters, and T4 at The Open. It was one of the best single year major performances in recent memory.
Given that in the other 16 non-major events that he played in, he finished on average in 31st. So it's clear where his priorities lie. And yet he is still first on the PGA Tour Money list with 9.68M (before the Tour Championship). So it looks like his strategy is working, and I think we should all leave well enough alone.
Predictions for 2019-2020
Why not make some early predictions for the next PGA Tour Season which kicks back off next month at The Greenbrier. But I don't think you will see most of the big names until at least October. But here a few predictions:
The rules changes will be a non-issue, but we will still deal with slow play.
Kuchar will play nice when he returns to Mayakoba and will pay his caddie well
Tiger will get reenergized after the Presidents Cup and will start to look for win 82, to tied Sam Snead.
I see no reason that Brooks will slow down in majors. He will probably win 1 and top 10 in each of them.
With Rory finding success this year, I think he carries that forward and we maybe see him complete his grand slam.
What are your predictions? Leave a comment down below.